Music Bingo Ohio by Kenny Gilder
Re-invention of the classic game of BINGO...But this is not "BINGO". We have replaced numbers with MUSIC. Add in a "Name That Tune" twist along with TRIVIA tidbits and humor. All presented by a fun interactive entertainer. We have combined the three key elements of a successful Senior/Elder life program: 1-Music Therapy 2 - Interactive Activity 3 - Cognitive Memory Recall
Songs From Days Gone by Bonnie Baughman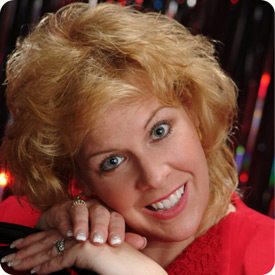 I'm a soloist, singing songs seniors recognize and love. My two passions are singing and seniors!
My concerts include: Love Songs, Show Tunes, Patriotic & familiar songs from the 20s - 40s & Gospel.
I encourage residents to sing with my interactive program. My gospel music portion of program consists of familiar hymns, and occasionally an original song. For the hymn singalong, I provided large print song sheets for the residents .
I can also provide an "All Gospel" concert as well. Great for Chapel days and or Sundays .
www.bonniebaughman.com   $80 / hour  singuntohim2@sbcglobal.net 
Sentimental Melodies with Emily Dorland
www.sentimentalmelodies.wixsite.com/sentimentalmelodies
330-620-2559

Rock Capital Productions/Kris Diehl Acoustic Guitar
Contact Name: Kris Diehl
Description of Service: Acoustic; Full Bands
Cost of Service: Varies by Artist
Email: kris@rockcapitalproductions.com
Web address: http://rockcapitalproductions.com
Phone number: 440-915-1293
Mailing Address:  2389 15th St. Cuyahoga Falls, OH 44223