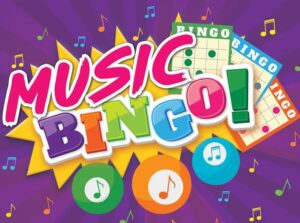 Music Bingo OhiO
Contact Name   Kenny Gilder
Since 2014, through the process of playing the classic game of Bingo, we have taken participants on a trip down their own personal musical memory lane utilizing Song Titles in place of numbers on a "Bingo Card".
We cannot share just how many Activity Professionals tell us that we are without a doubt their residents' "favorite" activity.
It's Music Therapy at its finest: Incorporating Cognitive Memory Recall by having players tell US what the name of the song is that is being played, who sang the song and associated tidbits of trivia such as a movie associated with a particular song, a singer's nickname or perhaps that singer's "REAL" name.
This brings interactive activity into play. PLUS a few bad jokes and assorted stories about songs, song writers and the like.
Cost of Services $85.00-$100.00
(440) 341-3579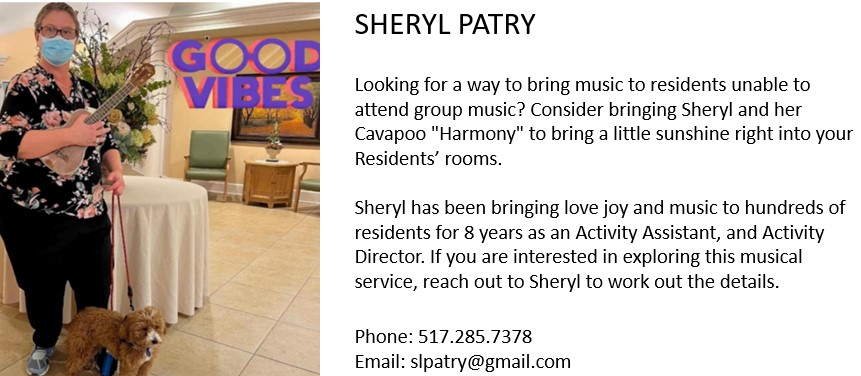 JIM KELLEY/STRING FEVER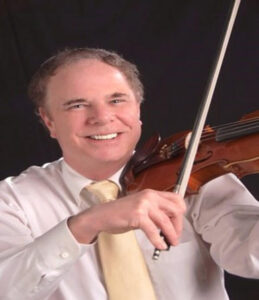 Fiddler, Singer/Therapeutic Musician
"Jim Kelley has been playing the fiddle for over 40 years and has performed in over 4,800 Programs in many Assisted Living and Nursing Facilities.
 He is known throughout NE Ohio as one of the most versatile fiddle players in the Region.
Jim plays and sings a variety of styles of tunes and songs including Irish, Bluegrass, American Square dance tunes, Swing/Jazz, Mariachi, and Cajun.
Jim also sometimes will play Hawaiian Lap-Steel guitar for Hawaiian and older Country songs.
Jim and his STRING FEVER Program is lively and interactive that will make your Residents feel happy and energized!
Jim provides a high-quality BOSE PA system and uses UNIQUE, PROFESSIONALLY RECORDED BACK ROUND ACCOMPANIMENT MUSIC that provides a rich, full sound".
My Rates are:  In Cuyahoga County--- $85.00-$90.00    Outside Cuyahoga County--- $90.00-$100.00 per hour performance.
Jim Kelley
4001 W. 176th St.
Cleveland, Ohio 44111
Ph:  330-931-1693
YouTube Channel link:
Jennifer Brush, MA, CCC/SLP, Director, Brush Development
is an award-winning author and researcher in dementia care and an AMI Certified Trainer for Montessori for Dementia and Aging. Passionate about enriching the lives of people with dementia, Jennifer is on a mission to put the focus of care on the person's preferences, interests, and abilities. She consults with organizations around the world that want to create environments where people with dementia and their care partners thrive. Jennifer also serves as the Program Director of Montessori Education for Dementia, St. Nicholas College, Ireland. She is the author of the indispensable guide, Montessori for Elder and Dementia Care. Learn more at www.BrushDevelopment.com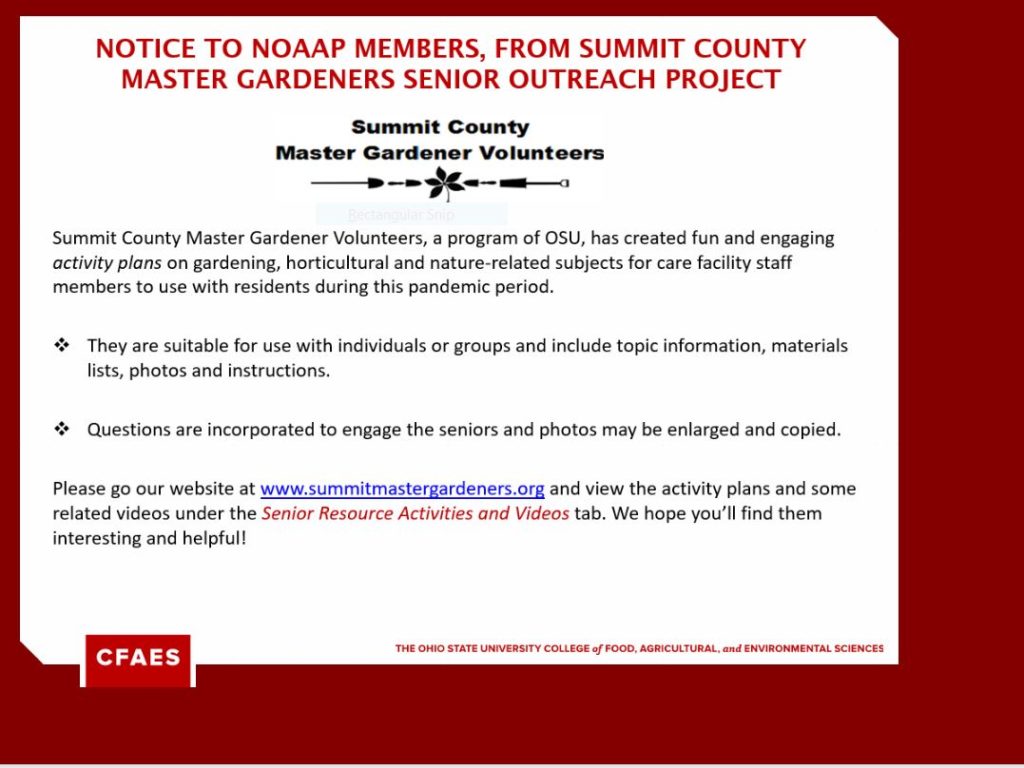 Sentimental Melodies with Emily Dorland
Let me take you away with melodies that celebrate the magic, joy, and wonder of love, and make you feel like you have not felt in years …
Vintage Vocal song sets are based on seasons, holidays, specific composers, and singers to fit your programming needs. Emily incorporates interesting facts about each song or composer along with era appropriate clothing, accessories, hair, and makeup. Hundreds of song options are available to be mixed and matched to meet your audience's preferences. All necessary sound equipment is provided. She also works with the professional pianist, Duane Carlson, who is available as an accompanist, upon request. Available evenings, weekends and some holidays.
Logo/Photos available
Cost of Services $75.00-$100.00 per program
E-mail   [email protected]
Website  www.sentimentalmelodies.com
Phone   (330) 620-2559
Address  452 Hartman Road Wadsworth, Ohio 44281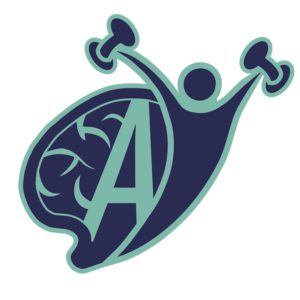 Active For Life - by Melissa Renner
Active For Life works with those living in Independent Living, Assisted Living, Skilled Nursing, and Rehabilitation facilities, and those with neurodegenerative diseases who are living in Memory Care facilities.
Active For Life's fitness and wellness programs are designed with brain and body wellness in mind so the participant can stimulate and exercise both cognitively and physically. Our connection with the residents is just as important to us as the exercise.
We strive to not only provide excellent exercise programs, but to ameliorate our participants day.
Cost of Services $60-$75
E-mail   [email protected]
Website www.activeforlifefitness.com
Phone   (216) 702-9225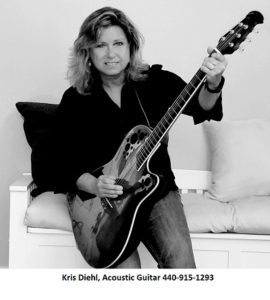 Kris Diehl, Rock Capital Productions
Acoustic Guitar Performance, other bands available for hire/parties fees vary by service
Cost of service-$75-$100
Email-Kris@rockcapitalproductions.com
Phone number- 440-915-1293

Caroline Bruno, Ragtime Pianist

Play/ narrate an hour of ragtime and other music on piano, either as background music or as a concert

Cost of Services are negotiable.

(216) 233-5670
John Pickle Show
John Pickle is an accomplished Musician/Singer/Songwriter/Entertainer performing for audiences all over the area. John is a personality and certainly has a way of making people attending his shows feel special. His musical stylings go from soft and tender to fast paced and energetic but the audiences he plays for are his main focus. He loves going out into the audience and making them a part of his show. Whether it is down on one knee singing to a lady in the audience or bringing up a group to "perform" a song with him, he brings the house down with smiles and laughter. Kick back, relax and let the seriously lighthearted humor and whimsy of the "John Pickle Show" put a smile on your face, Let the man that is a friend to some, a confidant to others and a pain in the butt to his wife bring out the camaraderie and playfulness in us all.
Cost of services is dependent on numerous things.
E-mail  [email protected]   Website www.johnpickleshow.com  Phone   (419) 349-2572
Ohio Assisted Living Regulations
Preferenced  Based Living
National Certification Council for Activity Professionals
www.nccap.org
CMS Guidance on Nursing Home Visitation
National Association of Activity Professionals
www.thenaap.com
Jennifer Krupa, ACC/EDU,CDP, AC-BC
1-800-995-5222 Ext. 7536
[email protected]