Music Bingo Ohio by Kenny Gilder
Re-invention of the classic game of BINGO...But this is not "BINGO". We have replaced numbers with MUSIC. Add in a "Name That Tune" twist along with TRIVIA tidbits and humor. All presented by a fun interactive entertainer. We have combined the three key elements of a successful Senior/Elder life program: 1-Music Therapy 2 - Interactive Activity 3 - Cognitive Memory Recall
Songs From Days Gone by Bonnie Baughman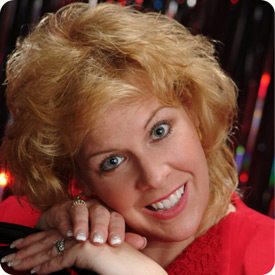 I'm a soloist, singing songs seniors recognize and love. My two passions are singing and seniors!
My concerts include: Love Songs, Show Tunes, Patriotic & familiar songs from the 20s - 40s & Gospel.
I encourage residents to sing with my interactive program. My gospel music portion of program consists of familiar hymns, and occasionally an original song. For the hymn singalong, I provided large print song sheets for the residents .
I can also provide an "All Gospel" concert as well. Great for Chapel days and or Sundays .
www.bonniebaughman.com   $80 / hour  singuntohim2@sbcglobal.net 
Sentimental Melodies with Emily Dorland
www.sentimentalmelodies.wixsite.com/sentimentalmelodies
330-620-2559

Rock Capital Productions/Kris Diehl Acoustic Guitar
Contact Name: Kris Diehl
Description of Service: Acoustic; Full Bands
Cost of Service: Varies by Artist
Email: kris@rockcapitalproductions.com
Web address: http://rockcapitalproductions.com
Phone number: 440-915-1293
Mailing Address:  2389 15th St. Cuyahoga Falls, OH 44223
John Pickle Show
John Pickle is an accomplished Musician/Singer/Songwriter/Entertainer performing for audiences all over the area. John is a personality and certainly has a way of making people attending his shows feel special. His musical stylings go from soft and tender to fast paced and energetic but the audiences he plays for are his main focus. He loves going out into the audience and making them a part of his show. Whether it is down on one knee singing to a lady in the audience or bringing up a group to "perform" a song with him, he brings the house down with smiles and laughter. Kick back, relax and let the seriously lighthearted humor and whimsy of the "John Pickle Show" put a smile on your face, Let the man that is a friend to some, a confidant to others and a pain in the butt to his wife bring out the camaraderie and playfulness in us all.
Cost of services is dependent on numerous things.
E-mail  jp7665@aol.com   Website www.johnpickleshow.com  Phone   (419) 349-2572